Have your Birthday Party at Northern Hemisphere Gymnastics!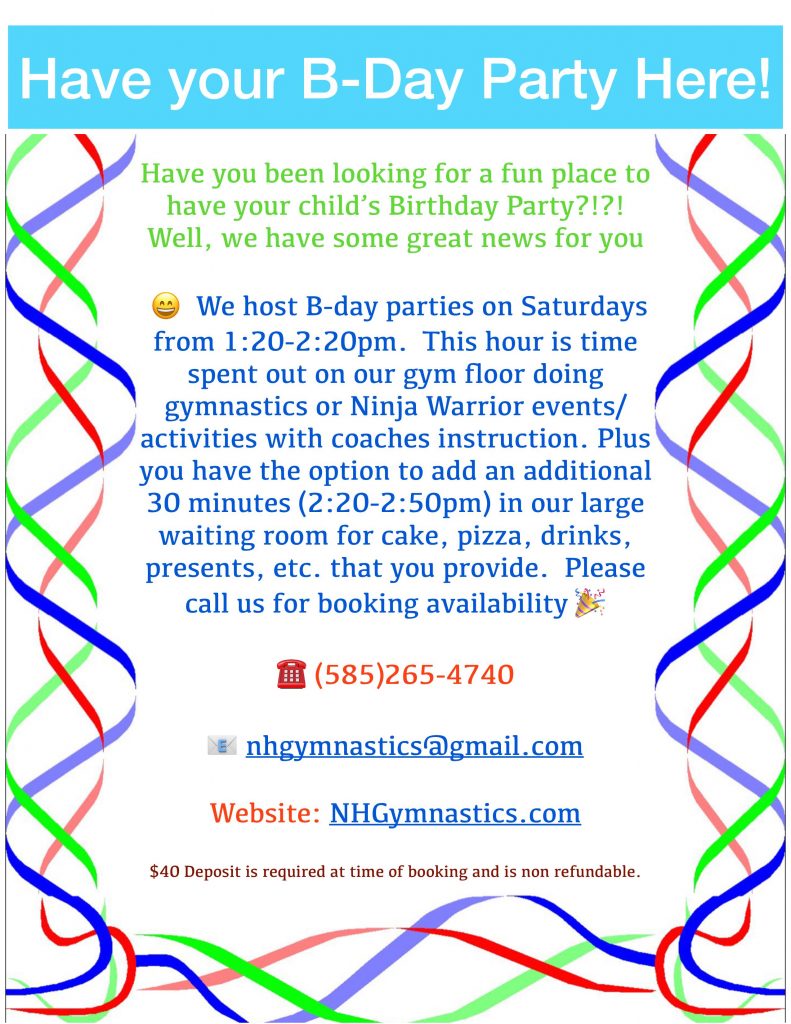 All participants must have a waiver signed by the child's LEGAL GUARDIAN. We suggest that you include the waiver with your invitation. We also recommend that you tell your guests that are participating to come at 1:00 pm.
Call us at (585) 265-4740 for more information and to book your birthday party!
Birthday parties run from 1:20PM – 2:20PM on Saturdays.  There is a Ninja Warrior right before it that ends at 1:10.  Please DO NOT HAVE PARTY GUEST SHOW UP AT THE GYM MORE THAN 10 MINUTES BEFORE THE BEGINNING OF THE PARTY.  Please do not list on the invitation that the party begins at 1:00PM.